4500
Distribuited Wristbands
OneForSafe
It is a social responsibility project dedicated to companies, institutions and associations. A smart wristband that makes your brand a promoter of values and personal safety, first aid and solidarity.
ONE4SAFE FOR YOUR CAMPAIGN
SMART
A programmable wristband able to host information and safety contacts thanks to NFC technology, readable with a simple smartphone in case of emergency.
BRANDED
Printed and customized with the logo and features of your brand, ready to launch marketing, CSR and corporate welfare activities.
SCALABILE
From €1 for one wristband. You can choose how much to invest in the project depending on the number of wristbands to put on your campaign!
Why partecipate?
To promote your brand through a scalable social responsibility project.
Tostrenghen the tieswith your employees, collaborators or associates through an innovative and smart welfare
To tell your values through an unconventional channel, with a high social and easily communicable impact.
TUTORIAL
HOW DOES #ONEFORSAFE WORK?
---
HOW
TO PROGRAM THEM?
Learn in a few steps how to use the dedicated app to program your branded wristbands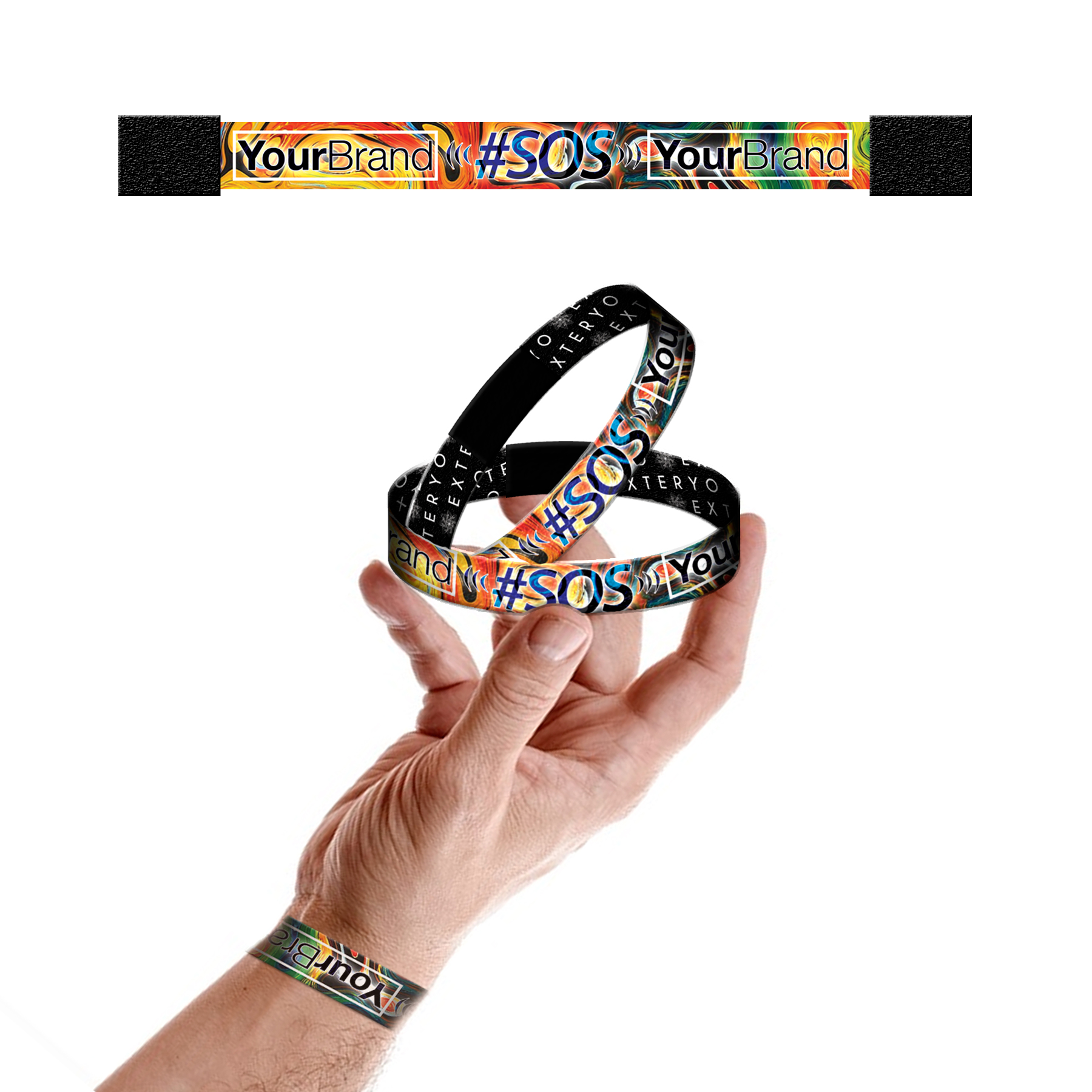 ---
WE'RE DIFFERENT
ONEFORSAFEIS AN INITIATIVEBY EXTERYO
---
Innovative start-up that combines textile ad digital in world of the Internet of Things